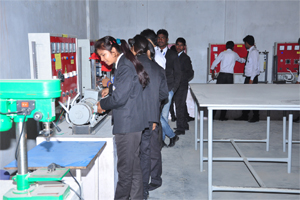 About ACMT Polytechnic
ACMT Polytechnic
ACMT Polytechnic College is top Technical and educational college in india, on the basis of Training and placements. Its provide Live training in industry during the course of technical program, specially in Diploma engineering (polytechnic ) courses, ACMT Polytechnic College provides 95% Placements in previous year specially in delhi NCR , ACMT Polytechnic college running total Four branches in north india, main campus is in UP (Firozabad). There are two process of admission first one merit based Admission and second one direct admission for limited seats for each trade according to govt rule. So limited seats available for direct admission in diploma engineering .
know more
ACMT Polytechnic
Qualified Teachers
Special Education
Meals Provided
Transportation
Full Day Session
Why You Choose Polytechnic ?
There are thousands of students who want to take up engineering after their school. However, since the seats are limited in a usual engineering degree college, these students prefer taking up a diploma course in engineering (Polytechnic). The duration of the diploma course in engineering is three years after 10th standard, and Two years after 12th standard.

And Polytechnic give chance to enter into the engineering degree college in the second year


Register Here
Providing and encouraging a global outlook and admittance to faculty and student's growth.
Attracting the best of professors and retaining them by providing favorable and inspiring work atmosphere.
The facilities provided by the college help the students to prepare for a brighter future.
The faculty comprises of teachers and lecturers with strong qualification and good exposure in their respective fields.
Fill the register form
ACMT Polytechnic